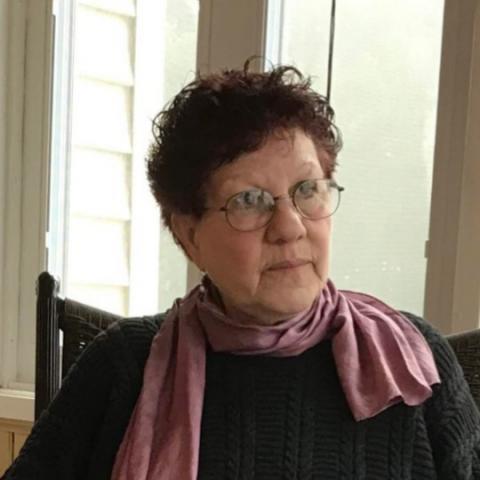 Helena Clare Pittman is a writer, painter, teacher, and author of 18 books for children. Her children's classic, A Grain of Rice, has sold more than 280,000 copies and recently entered its second edition. She has taught creative writing at Hofstra University and the CUNY Queens College graduate program, as well as in schools, libraries, and workshops in New York City, Long Island, and upstate New York. She has also taught art at Parsons School of Design and SUNY and been the recipient of a New York State Council of the Arts "Arts in the Community" grant. Helena holds a BFA from the Pratt Institute and an MA from Antioch College. She lives in the foothills of the Catskill Mountains of New York with two beloved cats, and has two beloved adult children.
"I suppose I could say that I feel moved, when I teach, to welcome the timid traveler, who seeks shelter and recognition for their writing."
Read more about Helena's teaching philosophy. 
Teaching writing for: 27 years
Helena's courses: Writing for Children; Writing a Small-Scale Memoir
Helena's retreats: Writing for Children; Writing a Small-Scale Memoir
Also available for: Generative writing sessions and private writing guidance
Books by Helena Clare Pittman