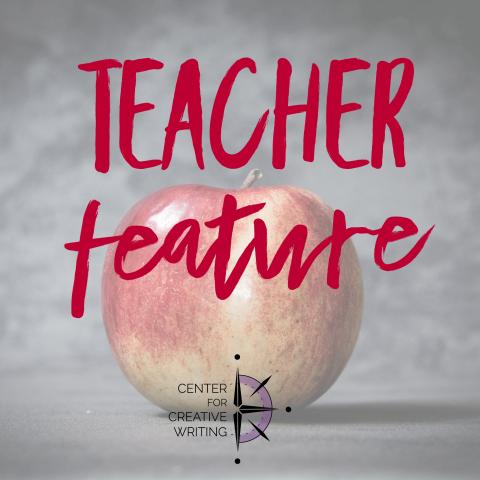 Fiction Writing teacher Jennifer Steil shares some insights into both her teaching and creative processes.
Director Stacia M. Fleegal: What excites you, inspires you, makes you grin from ear to ear about your Center class? Where is the joy for you in the teaching? Is there any relationship between the pleasure you feel teaching and the pleasure you feel when you're writing?
JS: I find joy in the unexpected, whether it comes in the form of words I didn't know I had in me erupting onto the page, or in the form of a striking observation one of my students makes in her work.
I am continually stimulated by the conversations I have with my students about the experiences that feed their writing, as well as by the writing itself. They surprise me with fresh insights into the reading assignments or with writing that takes me places I haven't been. These are all acts of discovery, adventures we take together.
I offer my students the guidance I would want as a writer, helping them to find paths forward and achieve what they set out to do in each piece. Reading their work and talking with them about the crafting of a story also forces me to continually reflect on how I craft my own.
In every session, I am profoundly moved by my students' written responses to the question, "What is the first strong desire you can remember?" This assignment is part of a discussion of how desire drives plot. Almost without exception, this provokes my students' most eloquent, painful, and deeply personal writing. Writing that makes my skin prickle. It is a great privilege to be trusted with these stories, to find that students feel safe enough with me to share things that are difficult or painful to tell.
As writers working in solitude, it is easy to feel alone. With my classes, I try to generate a feeling of community, to help my students feel they are supported by others who understand what they are trying to do. We are all traveling similar paths—though perhaps strewn with different obstacles—and there are so many ways we can help each other over the rocks and through the mud.
It's exciting to be able to create such a diverse virtual community, to bring together writers living in Dubai, Maryland, New York, California, and elsewhere. Writers who would never otherwise cross paths. I am always stimulated by work from points of view I have not considered and by the way one writer's spark sets another writer's imagination aflame.
Mostly, what brings me joy is working to be of some use to another writer. I hope that I can help her feel less alone, and that her voice is valued. Because it is.
Writers, what about writing brings you joy? Share with us in the comments!
Want to receive tips and inspiration like this in your inbox every Sunday morning? Join our email list community! You will receive weekly advice, a year's worth of weekly writing prompts as a FREE download, and be eligible to participate in our monthly photo prompt contest for a chance to share an original piece of writing with our community.